Parenting for the Future
Growing up in 80's in India, it was common question to be asked "Bade Ho Ke  Kya Banoge?" (What profession will you choose when you grow up?) Answers I gave kept on changing depending on my age, starting from highly sought after
bus conductor position to police officer & I kept promoting myself through bell boy at school to Drawing teacher to School Principal & so on. Come 2015 same question when asked to my children the answers we are getting is shocking.
While my 5 year old daughter surely wants to invent time machine first and then she has the plans for doing charity for the little people that lives on earth but are not visible to us through naked eyes.
The world in which today's parents grew up in and the one in which their children are growing in has surely some whopping differences. The world we grew up in had Ramayana & Mahabharat TV Epics telecasting on weekly installments while today's children are snacking on the On Demand Knowledge, Entertainment & interactive games on smart screens. The future is surely going to be more exciting, enthralling and demanding on our children. Internet & social networks have made knowledge finding, gaining & sharing so easy that kids from very young age are exposed to multiple activities, fields & projects.
Based on the pace at which the technology is growing, it is scientifically proven that, we are just few decades away from commercial spacecrafts ferrying people in to outer space like the air travel is common today we will have commercial space travel. Also, surely during our kid's life time human settlement will branch out to somewhere out side the earth and call it "Home". Many of Today's lack luster Jobs & skill sets will be outdated in the new world. In our children's world, if computers & robots take up responsibility of doing all the repetitive tasks in the world of course there will be more time for our children to be work on jobs that are creative & innovative, in turn fueling further spurt in development of technology at an unprecedented pace then ever before in the human history. But the new age citizens will be able to get these jobs only & only if they have rightly trained them selves for the skills of the future.
One recent research study conducted with the help of Nielsen across 10 cities covering 1000 parents who have children between the age group of 4 & 12 year olds gave some interesting results related to children's aspirations & how
prepared parents are to fulfill those aspirations. Whether these children will follow through their stated goals or will pivot to newer goals with age that only time can tell but whatever is the end, lot of today's parents must realize that you need to Do Your Homework Now.
The parents must know, What will be the cost of sending your children through higher studies? Luckily there are online Calculators like The Homework App available these days that can help you find out the costs of education across a multitude of courses in various countries at their finger-tips. The app not only gives info on the future value of the course which their children want to pursue, but also the estimated amount to invest to reach that goal.
After all, children are our country's biggest asset and they are the ones who will shape the future. So planning a smart investment for your kid's education is the least that you can do. In the past campaigns like 'Share Less with Taxman & Save More'  have opened the eyes of the people to plan finances for different stages of life. The day we parents start doing our Homework for financial planning, we are sure securing future not just for our kids but for our countries & all of the mankind as well.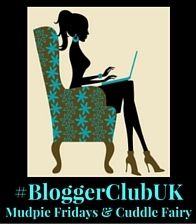 Meet Dost Darshan, A Techie, Father of boy-girl twins, Entrepreneur, Author, Foodie,
[Read More..]
Latest posts by Dost Darshan (see all)