14 Natural Ways to Induce Labor
Here are the 14 natural ways to induce labor, that are tried and tested by so many pregnant ladies across the world.   You can use the same when the clock starts kicking and you are playing a big wait game with your uterine contractions. These 14 natural ways to induce labor will make you ready with your perfect labor which you have always wished for!
The knowledge of Natural ways to induce labor is essential for every expecting mom. PregnancyDost expecting mother, Nirali went to her doctor for the 39th week of check up. Doctor did some testing, ultrasound, checked fluid levels and condition of mother and baby including baby's position. Everything seemed  very much normal, except baby's head was felt little large to come out from pelvic muscles.  Doctor was little concerned about a vaginal delivery. Nirali was ready to take the pain and give it a try as there was no other medical emergency.  Finally doctor was convinced and asked Nirali to wait for a week before he would induce the labor medically. One question that was in her mind, How to induce labor naturally?
What are the best ways to bring on labor naturally?
What can you do if you are in a similar situation as Nirali?  More than 50% pregnant ladies who cross 39th week, come across this situation when labor is not starting at all.  May be baby is little more relaxed and wants to enjoy the warm atmosphere in the womb!
In most cases, problem arise when labor is artificially induced as contractions are medically driven being more intense and very powerful. In turn, it makes you use more medical aids and interventions including epidural and other things being it a complete medically driven birth. Finally if you can't take the severe pain & baby is stressed out inside the womb, the only choice being left is a C-Section.
So don't you think it would be better to try these natural ways to induce labor? These steps are followed across the world by so many pregnant women and based on the latest data,  some of these are proven effective and useful. Some are of course old wives' tales but worked for many pregnant ladies as natural ways to induce labor. So instead of playing this boring wait game & feeling stressed, let's do some ground work one step at a time!
Nipple Stimulation to Bring on labor naturally.

Stimulating your nipples can cause your uterus to contract and possibly bring on the labor. In fact, if you choose to breastfeed your baby right after delivery, this same stimulation is what will help your uterus to shrink back to its original size. If you want to try nipple stimulation to bring on labor, here's what you need to know. There is a couple of ways to stimulate your nipples, you can either gently roll or rub your nipples with your fingers, or you can use a breast pump.
Using a breast pump may be more effective but some women find the pumping and contractions painful. When you use nipple stimulation, you want to stimulate until a contraction starts, around 5-7 minutes. If after ten minutes the contractions fizzle, massage or pump the other breast. If contractions start coming on close together, take a break and let the nature take its course.
Nipple stimulation may triggers the release of a hormone called oxytocin. Oxytocin is released during labor and causes the body to have contractions.
 Some practitioners believe that acupressure can start and restart labor. It is scientific and one of the safe natural ways to induce labor. The key is beginning the practice early in the phase and often. Various pressure points are safe to press starting at 39 weeks. You can increase pressure the closer you are to your due date and during labor itself. But prior to applying acupressure to yourself, make sure you get proper instruction from a trained acupressure professional.If acupressure doesn't get your labor going, it's still an excellent way to reduce pain and discomfort during delivery.
  Acupressure is another natural method for inducing labor. Here fingers are used to apply pressure to "pressure points." A couple of pressure points are thought to cause contractions, one is located in the webbing between your thumb and forefinger. The other is located just above your ankle. Applying pressure to either of these two pressure points may help bring on contractions.
3. Castor Oil – A good way to induce labor naturally, really?
Ingesting castor oil is an age-old method of attempting to induce labor, although research shows that it only works in about half of full-term women. Downing a dose (1 tsp with breakfast) will surely get your insides moving though, as it has laxative effects. If you are experiencing any constipation, castor oil can also help with that. Be careful not to take too much, and consult with your doctor to get the green light first. The end of pregnancy is uncomfortable enough without added digestive upset.
When it comes to ways to naturally bring on labor, castor oil is probably the most controversial one.  Castor oil is a strong laxative.  It can cause intense intestinal cramping and diarrhea.  Since the intestines are smooth muscle in close proximity to the uterus, which is also a smooth muscle, the intestinal cramping can spread from the bowels to the uterus and cause contractions.  There are so many moms that swear by castor oil to bring on the labor.


4. Stair Climbing – Fast & Perfectly natural to bring the labor on!
All your friends may be telling you that you need to walk to get labor going. Physical activity like walking may help your baby's head to drop lower and put a little pressure on your cervix. Walking stairs may help even more though. Taking bigger steps may be why. When you take larger steps, you lift your legs higher and this position may put more pressure on your cervix than just normal walking. So try this to bring on the labor of course at the end of 39th week.
5. Squatting – A one more way to induce labor naturally
Let gravitational force work miracles for you & your baby! Squatting is such a wonderful position to try out especially during last trimester and as one of the natural ways to induce labor. If your doctor permits and you are feeling fit, you can perform up to fifty counts of squatting a day or even more as a way to induce labor naturally based on your physical endurance.
Remember this, for it is as true and true gets: Your body is not a lemon. You are not a machine. The Creator is not a careless mechanic. Human female bodies have the same potential to give birth well as aardvarks, lions, rhinoceri, elephants, moose, and water buffalo. Even if it has not been your habit throughout your life so far, I recommend that you learn to think positively about your body.

― Ina May Gaskin
6. Sex – Can it be that effective for inducing labor, how?
Everyone has heard that having sex is the way to start labor.  And if you've heard this idea, you've probably already tried it.  Having sex does two things to help bring on labor.  First, the act of having sex, especially with orgasm, can cause contractions.  For your best shot, make sure your partner ejaculates inside the vagina. Secondly through, semen contains a substance called prostaglandins.  Prostaglandins help to ripen the cervix and prepare your body for labor.  Having sex may not cause you to go into labor immediately, but it may help prepare your body for labor.
7. Exercise through this time
Anything from a long walk to stair climbing to getting on four positions can help labor initiated. Gravity may help your baby descend farther into the birth canal and dilate your cervix through simple pressure.  Even if this method doesn't work, it's a great way to relieve stress and keep your body strong for the big task ahead. 
If you are feeling afraid of labor pain even for a moment while looking for natural ways to induce labor you must remember one thing, The power & intensity of your contractions cannot be stronger then you..because they are YOU. Click To Tweet
8. Spice up the taste
There are numerous foods that supposedly induce labor.  Most of the foods are based on old wives' tales, but there are a few foods that have properties in them that may actually help induce labor.  Pineapples, for example, contain an enzyme called bromelain that may help to ripen the cervix.  Other foods that may induce labor include spicy foods and foods that contain basil and oregano, or ginger may help to start labor. Make sure you don't eat anything excessive as it may cause other problems. Moderation should be the 'Mantra' to follow.
Maybe you should go out for Mexican food or Chinese food tonight. Spicy foods cause your body to release prostaglandins throughout the digestive process. These hormones may trigger contractions in the uterus. At the very least, you'll enjoy a tasty meal without having to wash the dishes.
9. Drink herbal tea
In U.S.  many midwives recommend for drinking red raspberry leaf tea in combination with evening primrose oil as your due date nears. The team of OBGYN North at Austin, Texas, share that the tea tones the uterus and helps to organize irregular contractions into regular, productive patterns.   This is one of the  low risk natural ways to induce labor, Even if it doesn't work, it will help you stay hydrated.  Most herbal teas don't contain caffeine but make sure yours is the right choice for that before you try to use herbal tea as one of the ways to start labor naturally.
10. Taking a Warm bath
Soaking in a warm bath may help to get labor going. The rationale behind why baths help is two-fold. Soaking in the tub helps to relax your body and mind. There is an evidence that stress and being uptight may keep you from going into labor. Anything that gets your mind off of the fact that you are still pregnant may help. Secondly though, soaking in a warm bath may help to soften up your cervix and prepare your body for labor in the final few hours. If you don't have tub facility or afraid of hygiene conditions, take a shower before you leave for the hospital. As you really don't know when will you be able to take your next shower after how many hours of labor!
11. Using Massage to bring the labor on & ease the pains
Massage is one of the natural ways to induce labor. But, wait before you start with this  you must know what to avoid. Avoid abdominal areas when massaging. Using natural oils safe for pregnancy or pure coconut oil is best choice. Massage with pressure points is beneficial during labor pain as well. Massage on the back or using TENS during labor pain may be helpful especially if you are going through back labor issue. Of course you need your care provider's yes to use TENS during hospital set up before trying that. Relaxation and blood circulation can help  to kick start the labor. You can always refer to our article for  more details on what kind of  pregnancy massage is safe?
12. Taking a bumpy car ride
Have you heard that taking a bumpy car ride is one of the  natural ways induce labor?  This popular idea is circulated via word-of-mouth. Unfortunately, there's not a lot of evidence to suggest that it actually works. If you live far from your hospital, you are anyways going to enjoy long ride before entering the hospital labor room!
If you choose to give this a try, just remember to drive safely and always buckle up and avoid too many jerks on the way!
13. Deep Breathing to prepare mind & body for perfect labor!
Deep breathing is one Good way to relax the whole body & make your labor hormones take on the process. This is a one of the proven natural ways to induce labor.  Breathing is actually useful during labor pain as well being focusing your mind on each breath at a time for each contractions. Deep breathing comes with the practice when you want to use this as one of the ways to induce labor naturally. You won't be able to breath 15- 20 minutes just one fine morning. So you start take it on as early as possible during your initial days of pregnancy. That will help you relax your mind & body through out nine months as well as help you focus for medication and visualizing a perfect child birth experience.
14. Visualizing & Imaging Labor and Pain
The importance & power of mind & body is often tested when it comes to natural ways to induce labor. What you think is what's that happens! No side effects of being positively focused to give it a try! Instead of avoiding labor pain, face it on & take it as a challenge and go with the flow, one contractions at a time. Imagine about the beautiful result that is down the road, just after few days or even few hours! That precious gift is there right around the corner so start imaging the labor pain as a practice run and efforts towards a beginning of an amazing journey!!
Birth is not only about making babies. Birth is about making mothers — strong, competent, capable mothers who trust themselves and know their inner strength – Barbara Katz Rothman
The End Is Very Near….
Of course, before trying any natural ways to induce labor, you'll want to speak with your doctor to go over any risks or possible complications in your case. Though some of these methods are popular folklore among pregnant women, there's little scientific evidence to support their efficacy. In most cases, it's best to let the baby set its own birth date, even if it means waiting another week or two.
Nirali tried few of the methods including nipple stimulation, exercise and breathing techniques mentioned here. At 40 weeks and two days she was in labor which lasted for around 7 hours in total. With 100% un medicated birth of a sweet baby girl weighing 7 lbs, she is so happy & proud of herself being able to do it by trusting her body's capacity to birth. You can too!
As you reach the end of your pregnancy, you may begin looking for natural ways to induce labor. Please keep in mind that you should not use any of these natural ways to induce labor until you are past your due date & without your doctor's permission.  No natural ways to induce labor is guaranteed to work. Even drugs like pitocin do not always work at inducing labor. If your baby and body is not ready, labor will not begin. Please consult your health care provider before trying any of these methods. You can also talk to Pregnancy Dost Counselors online through our e-Consult program and get answers on your questions related to Pregnancy, Labor, Child birth & Lactation.
How Prepared are you for Natural Child birth? Find out by taking our Online PregnancyDost Way Natural childBirth Checklist- Using our Smart – Online Tool -It takes less then 10 minutes to find out how prepared you are.  To check how prepared you are for Natural childbirth fill up the form below and check your email right away.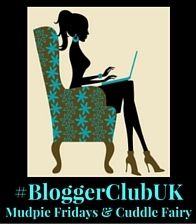 Meet your first Dost at Pregnancy Dost, Avani Thakore a mother of twins, a boy & a girl.
Avani is the Chief Editor In Charge & Founder member of Pregnancy Dost.com.
[Read More..]
Latest posts by Dost Avani (see all)