Early Days Breastfeeding Problems – It's not that difficult

Breast milk is the most nutritious & the best feed for the baby.  It protects them against infections and offers various benefits to the mother, including helping to lose the weight gained during pregnancy and reducing the risk of contracting certain types of cancer including ovarian & uterine. That is why it is utmost important that you attend to all the breastfeeding problems early on and start breastfeeding on correct foot.
"Breast Feeding is the best gift a mother can give to his newborn during the whole life. "
Having said that, I am always being asked by pregnant ladies for simple breast feeding solutions. I give all of them three most important golden rules. These rules are beneficial for all new moms who thinks breast feeding is very challenging or painful. It's not.
With my twins, I have always used these three golden rules of breast feeding and fed them till they turned two!
1) How much to Breastfeed?
This is One of the most prominent question that new moms face in breastfeeding problems. The answer is simple.  Like the old adage goes, "More you share the knowledge more  it will come to you". The same applies for breast milk supply. so Feed more. As much as you can.
Try to feed your baby maximum number of times daily. A newborn needs to be fed any where between 8 to 12 times a day; some days more  & some days less depending on his will, weight & digestion.
It is nature's law & postnatal hormones those are working at best to feed the newborn. So more you feed, more milk supply will be produced.
2) Be Happy, Relaxed & Positive all the time
This seems to be a very simple advice to follow, isn't it? Actually not; after delivery when you are taking care of so many fronts at the same time. Finishing household chores, worried about proper sleep for yourself and baby, meeting relatives and friends who come home any time to congratulate, spending time with partner, feeling tired and lack of energy, lack of support and so on. So all other tensions & worries directly impacts breast feeding hormones. It reduces the overall production which affects baby's  feeding patterns & increase mother's frustration.
It is also proven that just after birth, the repeated sucking of the baby releases oxytocin from the mother's pituitary gland. This hormone not only signals the breasts to release milk to the baby  but also helps producing contractions in the uterus. The resulting contractions prevent postpartum hemorrhage and promote uterine involution which helps gaining pre pregnancy state.
3) What is the best diet for breastfeeding moms?
When we investigate root cause  of lot of  Breastfeeding Problems, it is often found to be new moms not drinking enough water in the diet.  Drinking lots and lots of water is highly recommended.  Research has proved that mothers who keep themselves well hydrated are likely to produce more breast milk compared to the ones who are not. Drinking the plain water works the best. It is little difficult in early days to get used to but once you start drinking more water, your body starts producing more breast milk and in turn makes you more thirsty so, you will balance out on the correct amount in first couple of weeks.
What not to drink while breastfeeding?
Loads of fluid doesn't mean that you drink only water all the time. Not to forget that caffeinated beverages & alcohol to be avoided including tea, coffee, even too much chocolates.  Do include variety of fresh fruit juices in your diet (No canned ones as those are high on sugar), freshly made soups, milk and milk produce. These will make the fluid content well maintained as well as you won't feel bored drinking same thing again & again.

Research has also shown that the child's sucking at the breast produces a hormone for the mother; Prolactin, the milk-creating hormone, seems to produce a special calmness in mothers. Breastfeeding mothers have been shown to have a less intense response to adrenaline. Sucking at breast also helps with jaw muscles for the baby, which in return helps with speech development for baby at a later stage. Thus solving breastfeeding problems early on has long lasting consequences on your child's development.

This calming effect is hard to measure in a society largely  not so supportive of breastfeeding. Mothers who want to try to breastfeed in this climate often experience physical and emotional challenges. These breastfeeding problems result from a lack of breastfeeding role models among family & friends. The problem increases because of the easy availability of formula. Also it aggravates due to lack of access to breast feeding supportive system around the new mother.
So don't feel bad if initially you have to work little harder to get to the level of breast milk, keep trying. Woman body is designed to do that. And of course "Thinking that baby formula is as good as breast feeding is believing that thirty years of technology is superior than three million years of Nature's evolution."
Trust your body and go for it!! Its worth the efforts and experience!
If you face issues with Breastfeeding then  you can always contact us to through our E-Consult page to get Lactation Counselling online. If you are an expecting mother you are highly encouraged to sign up for our Breastfeeding Program in Ahmedabad, Breastfeeding Simplified
Do share your breast feeding concerns and queries with us. We will be glad to help.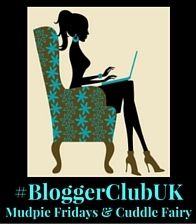 Meet your first Dost at Pregnancy Dost, Avani Thakore a mother of twins, a boy & a girl.
Avani is the Chief Editor In Charge & Founder member of Pregnancy Dost.com.
[Read More..]
Latest posts by Dost Avani (see all)